This show is about how to make special effects with little money. The effects are requested and the host of the show first explain how to construct it with specific detail and price of each component, then when it's complete they try the effect in a Test Film.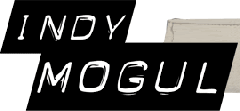 Here's the last episode from this show.
Indy Mogul: Backyard Effects "A human Heart"
The show is really short and entertaining and maybe you can learn one thing or two of how to make movies effects.
If you Like what You read, don't forget to subscribe to our RSS Feed.